Start Your Business
SilverFlume Nevada's Business Portal guides you through the sequence of steps required to register your business. Click one of the options below to get started.
Manage Your Business
With SilverFlume Nevada's Business Portal, you can access all your state business registration and filing needs. Click on one of the options below to manage your business.
Other Business Services
While starting and managing your business can be done directly through SilverFlume, you may need to complete related tasks as listed below.
About SilverFlume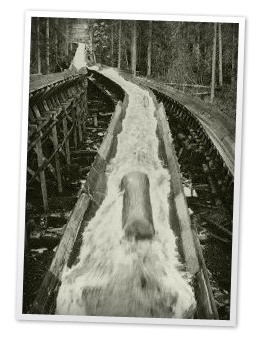 What is SilverFlume?
SilverFlume is Nevada's online one-stop business portal that consolidates the forms and information needed to start and run your company. SilverFlume eliminates about 80% of redundant registration steps by collecting your information and using it to streamline your interactions with partner agencies. SilverFlume simplifies governmental compliance, enabling you to focus on growing and operating a successful company.
What's in a Name?
When SilverFlume launched in 2012, Nevada Secretary of State Ross Miller wanted to distinguish Nevada's business portal from the vast array of other "portals" available on the internet. Seeking a unique term with Nevada roots, Secretary Miller branded the state's business portal "SilverFlume", Flumes are artificial water channels and were used extensively to carry minerals and timber in a quick and efficient manner in the mines that made Nevada "The Silver State". SilverFlume replicates the fluidity of those waterways by acting as a portal for the transfer of information. Whereas the internet is filled with "portals," there is only one SilverFlume.
Are you ready to get started?
Let our New Business Checklist give you a quick summary of what licenses you'll need.
SilverFlume Features
One-stop shop to start your business:
One-stop shop to create and manage your Digital Operating Agreement:
One-stop shop to manage your business:
SilverFlume Partners
SilverFlume, brought to you by the Nevada Secretary of State, is a one-stop shop to simplify the procedure of licensing your business with participating agencies.
Participating state agencies:
Participating municipalities:
Participating counties:
Regulatory agencies:
Supporting Geographic Information System (GIS) features:
Coming soon: